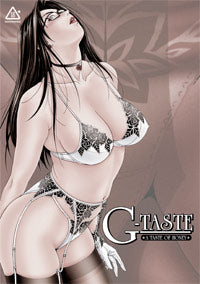 G-Taste A Taste of Honey DVD
Moe is a gorgeous, fun-loving office assistant who's so sensitive that even the tiniest touch to her sweet spot turns her on! She tries not to let it interfere with her work day, but when her female manager wants to give her some "after hours" instruction, well... What's a girl to do?
Then, it's the tantalizing tale of Nana Morimura. She's the newest maid in a gigantic mansion full of beautiful women, who all serve a mysterious, masked Baron. When the girls do a good job, they're rewarded. But when they disobey, they're treated to a whole host of exquisite, erotic tortures! Will Nana be able to escape? Or will she become addicted to this strange new pleasure?

DVD Features
- English Subtitles
- English/Japanese Dialogue
- Genre: Adult, Drama, Erotica, Hentai
- No Regional Coding
- Runtime: 90 Minutes
- UPC/SKU Code: 742617071126

---
We Also Recommend