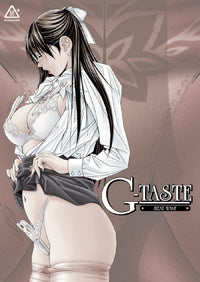 G-Taste Heat Wave DVD
It's time for dessert with a sweet helping of G-taste! First, we get a glimpse into the life of Sayaka, a beautiful teacher whose luscious body aches for satisfaction - she's just not getting enough! And poor Sayaka doesn't even know what's wrong; that is, until Doctor Fubuki steps in to give her a woman-to-woman examination...
Then we have Misuzu: a kind, quiet girl who just happens to look ravishing in a swimsuit. When she's around a certain guy she likes, she just can't control herself... She'll bare all and do anything, but she still can't get her man. It's up to Sayaka to step in and show her how to put her natural assets to good use!
DVD Features
- Uncensored
- No Mosaic
- English Subtitles
- English/Japanese Dialogue
- Genre: Adult, Drama, Erotica
- Theme: Slice of Life, Yuri
- No Regional Coding
- Runtime 60 Minutes
- UPC/SKU Code: 742617071423
---
We Also Recommend