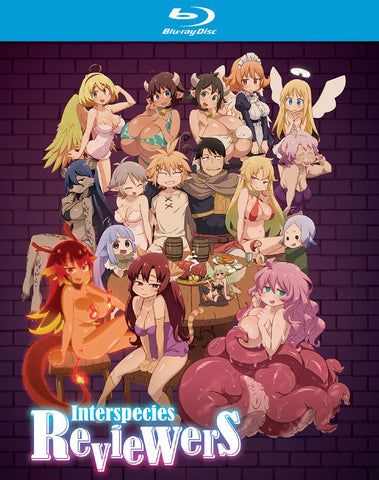 Interspecies Reviewers Blu-ray
In a world bursting at the seams with moe monsters and humanoids of the horned sort, which brave heroes will take it upon themselves to review the beastly babes of the red-light district? Behold the most tantalizing of trials.

Contains all 12 Episodes - Completely Uncensored; Bonus Features: Clean Opening, Clean Endings, Promotional Videos, Original Next Episode Previews, and US Release Trailers. Language: Japanese 2.0, English Subtitles; Video 1080p 16x9 aspect ratio. Adults only.

Blu-Ray Features
- Uncensored
- English Subtitles
- Japanese Dialogue
- Genre: Adult, Comedy, Fantasy,
- No Regional Coding
- Runtime: 280 Minutes / 4 Hours 40 Minutes
- UPC Code: 742617225925

 Release Date: July 19, 2022
Genre: Comedy / Fantasy / Fan Service (Age Rating 18+). Format: BLURAY
---
We Also Recommend